WELCOME
The staff and students of Blessed Sacrament School welcome you to our school and our website. Our theme is "Blessed Are the Peacemakers."  We provide an exceptional, high quality, Catholic education to students in Preschool through Grade 8 with faith as the cornerstone of our programs. School information and classroom happenings will be shared and updated frequently on our website so please visit often.
We encourage you to set up an appointment to visit our school and experience our classroom programs for yourself. Applications are accepted throughout the year. Please visit the Application Process page for additional information.  We look forward to hearing from you.
Have a blessed day!
OUR MISSION
Blessed Sacrament School, a parish sponsored preschool through eighth grade school, is guided by Catholic values. We foster a caring community, provide a high standard of excellence in education, empower students to develop God-given talents and enable them to be life long learners, problem solvers, and active participants in their world.
Madeline O. "Maddie" Schmidt (2014-2022)
We hold you, dear Maddie, in our thoughts, in our hearts, and in our prayers.
Friday, December 1
Annual Tree Lighting 
6:30pm-7:30pm
December 5-7
Snowball Express Holiday Gift Shop
please check flyer for class schedule
Friday, December 8
Poinsettia Pick Up
2:30pm-4:00pm at Door 2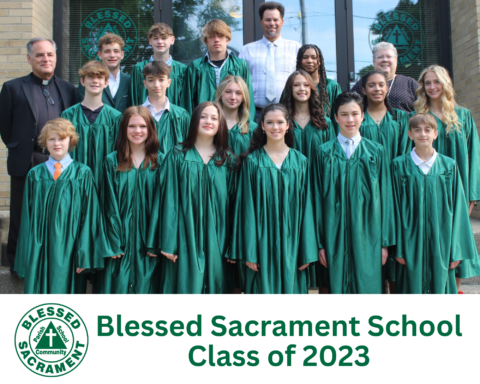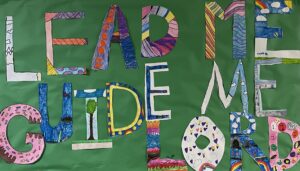 You can learn more about what is happening in our classrooms through our Classroom News page.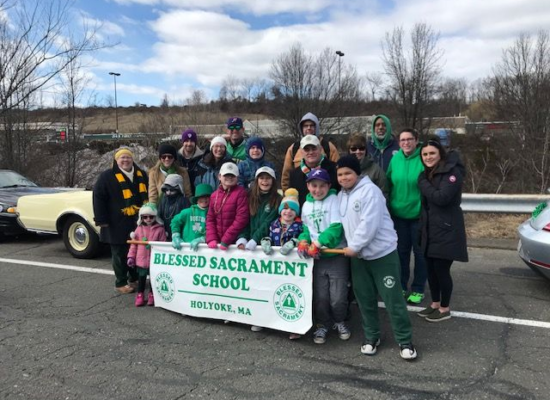 SAINT PATRICK'S DAY PARADE
Enjoy Our End of the Year Concert!
The students did an outstanding job on their performance. We are so proud of them! 
Enjoy and have a Blessed Summer!
Our Caring and Dedicated Faculty and Staff
Click on the person's name under their picture to access their email address.