WELCOME
The staff and students of Blessed Sacrament School welcome you to our school and our website. Our theme is "A Positive Place to Be!"  We provide an exceptional, high quality, Catholic education to students in Preschool through Grade 8 with faith as the cornerstone of our programs. School information and classroom happenings will be shared and updated frequently on our website so please visit often.
We encourage you to set up an appointment to visit our school and experience our classroom programs for yourself. Applications are accepted throughout the year. Please visit the Application Process page for additional information.  We look forward to hearing from you.   
Have a blessed day!
OUR MISSION
Blessed Sacrament School, a parish sponsored preschool through eighth grade school, is guided by Catholic values. We foster a caring community, provide a high standard of excellence in education, empower students to develop God-given talents and enable them to be life long learners, problem solvers, and active participants in their world.
Blessed Sacrament School is seeking sponsors and donors for our "Keep Blessed Sacrament School Cool" fundraising campaign. This major fundraiser is to provide wall-mounted heating/cooling units including electrical upgrade in our Middle School.  Currently there is no cooling system in our Middle School building. By updating to new cooling and heating units, temperatures will be adjusted more efficiently. The new units will not only be beneficial for the learning comfort of the children and staff, but will also be cost effective for the school budget.  The projected cost is approximately $100,000.00 which can only be achieved with help of friends and community members. Your support is critical to the success of this campaign. In acknowledgement of your sponsorship, we will be constructing a walkway in front of the Middle School with three sizes of pavers which corresponds to the tier donated. Your name or message will be engraved on the paver to acknowledge your generosity. This can be a special way to memorialize a loved one, honor a family member or commemorate a special occasion. Donation tiers are as follows: Platinum: $1000 Gold: $500 Silver: $100  All donations are tax deductible. Your patronage is greatly appreciated.  Thank you for your consideration and your continued support of Blessed Sacrament School.
READERS RAVE ABOUT BLESSED SACRAMENT
Congratulations to Principal Anne O'Connor for being voted Best Principal in Western Massachusetts by Mass Live/Springfield Republican Reader Raves for 2019.  Blessed Sacrament was a runner up for Best School and Parish.  Kindergarten Teacher Kathe Hebert was a runner up for Best Teacher.   We are so proud of our community!  These awards are well-deserved!
Welcome back!  This slide show provides you with a glimpse into Back to School at Blessed Sacrament School.  Enjoy!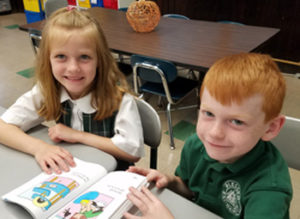 You can learn more about what is happening in our classrooms through our Classroom News page.
Congratulations to the graduates of the Class of 2018.  We are so proud of you!  We look forward to hearing about your future endeavors.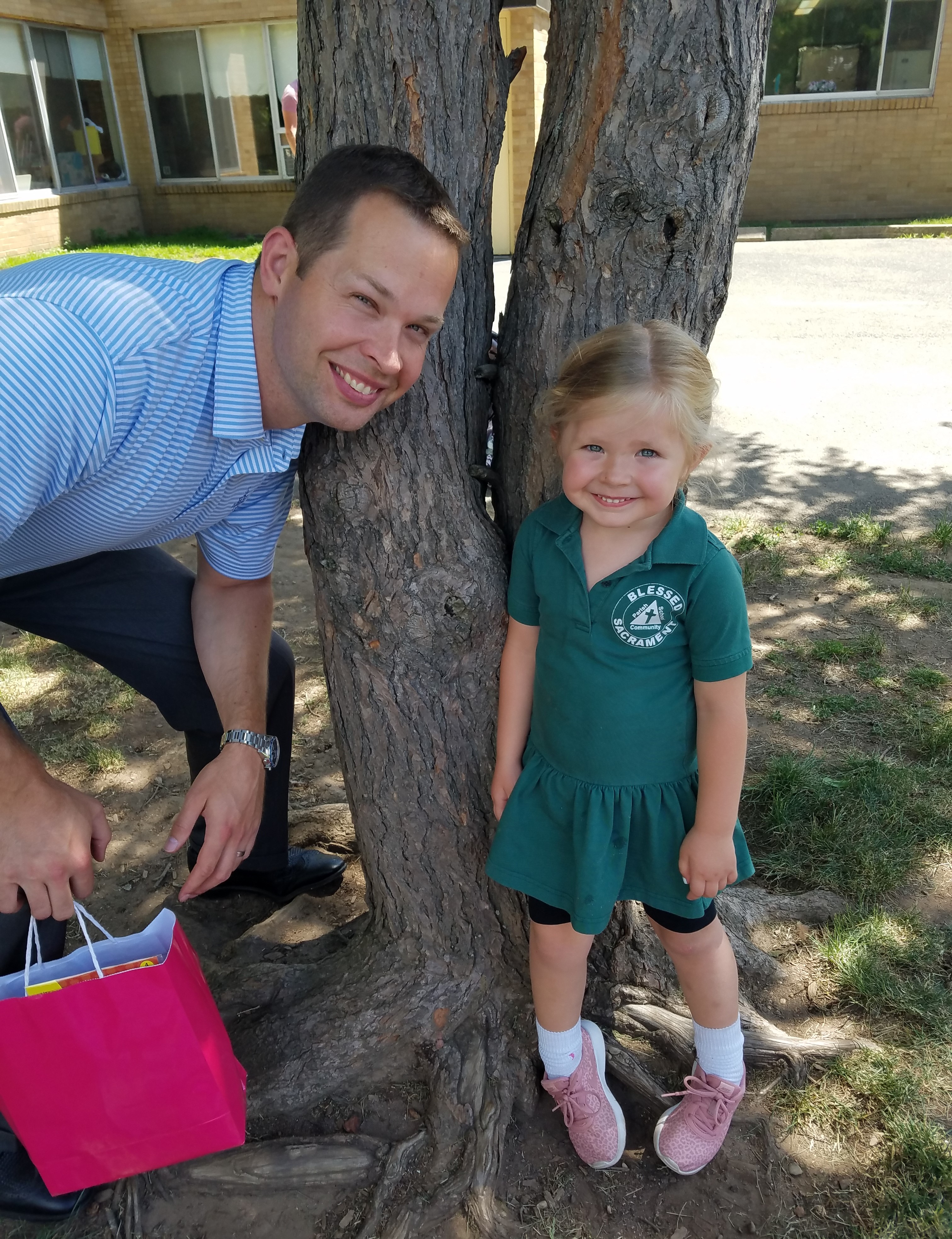 In loving memory of our preschool aide Carla Judd Pueschel.
August 22, 1979 - August 17, 2018
Forever loved,  forever remembered,  forever missed.
Our Caring and Dedicated Faculty and Staff