WELCOME
Welcome to the Blessed Sacrament Parish Community located in Holyoke, Massachusetts.  Established in 1913, we are a parish of strong faith, dedicated service, educational excellence, heartwarming charity, and most importantly, love of Christ.  The parish is comprised of  Blessed Sacrament Church and Blessed Sacrament School.  The parish buildings are our places of worship and education, but the people in our community is what sets us apart.  We are truly blessed in this regard.  This website is designed to share with you all the wonderful experiences happening in our community that make us unique.  We encourage you to explore our website using the menu at the top of this page or using the buttons at the bottom of this page.  In addition, we invite you to come attend our Church services and visit our schools.   
We look foward to meeting you!
If you have suggestions on how we can better our website, please email:
Thank you and have a blessed day!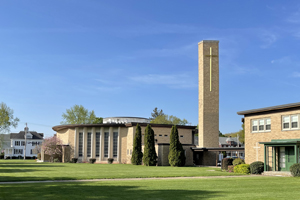 OUR CHURCH
The Blessed Sacrament Church community in Holyoke led by Rev. Father Robert Gentile, Jr. encourages you to explore our website and learn more about what makes us special; a warm and welcoming community that is rich in tradition and strong in Faith.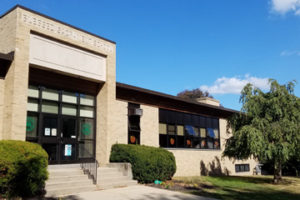 OUR SCHOOL
Our school provides an exceptional Catholic education. Students receive a foundation that prepares them for lifelong learning and success in all facets of their lives. We encourage you to explore our website and learn more about our programs.