WELCOME
The Blessed Sacrament Church staff and community welcome you to our parish!  We invite you to attend our masses and experience our communal spirit for yourself. Blessed Sacrament is unique because we are a Church in the round. Wherever you sit, you see a friendly face looking back at you. This provides a feeling of unity that adds to the spirit of fellowship. Information on our Church happenings can be found here on our website. 
Rev. Fr. Robert A. Gentile, Jr. is our pastor. He is assisted by Rev. Fr. John Hurley and Deacon Rev. Mr. Wendell Pennell.  Fr. Gentile's 100th anniversary gala letter to the community is a great way to get an initial glance into our pastor's history with the community.
May God continue to bless each and every one of you.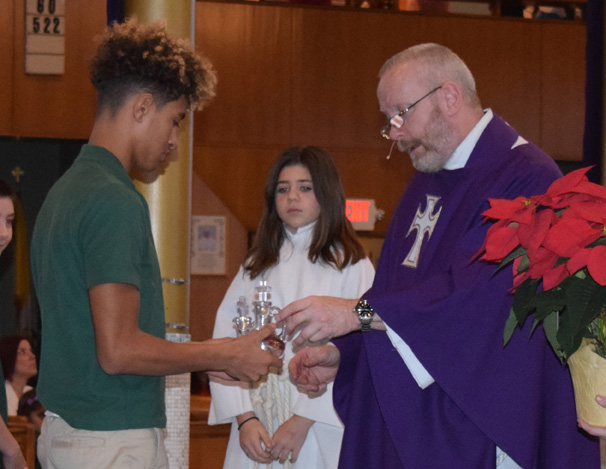 MASS SCHEDULE
WEEKEND MASSES
Saturday 4:00 PM
Sunday 8:30 AM and 10:30 AM
DAILY MASSES
Monday through Friday 6:45 AM
Legal Holidays 8:00 AM
HOLY DAYS OF OBLIGATION
(Excluding Christmas Masses TBA)
Holy Day Vigils 5:30 PM
Holy Day (Non School Days) 8:00 AM
Holy Day (School Days) 9:00 AM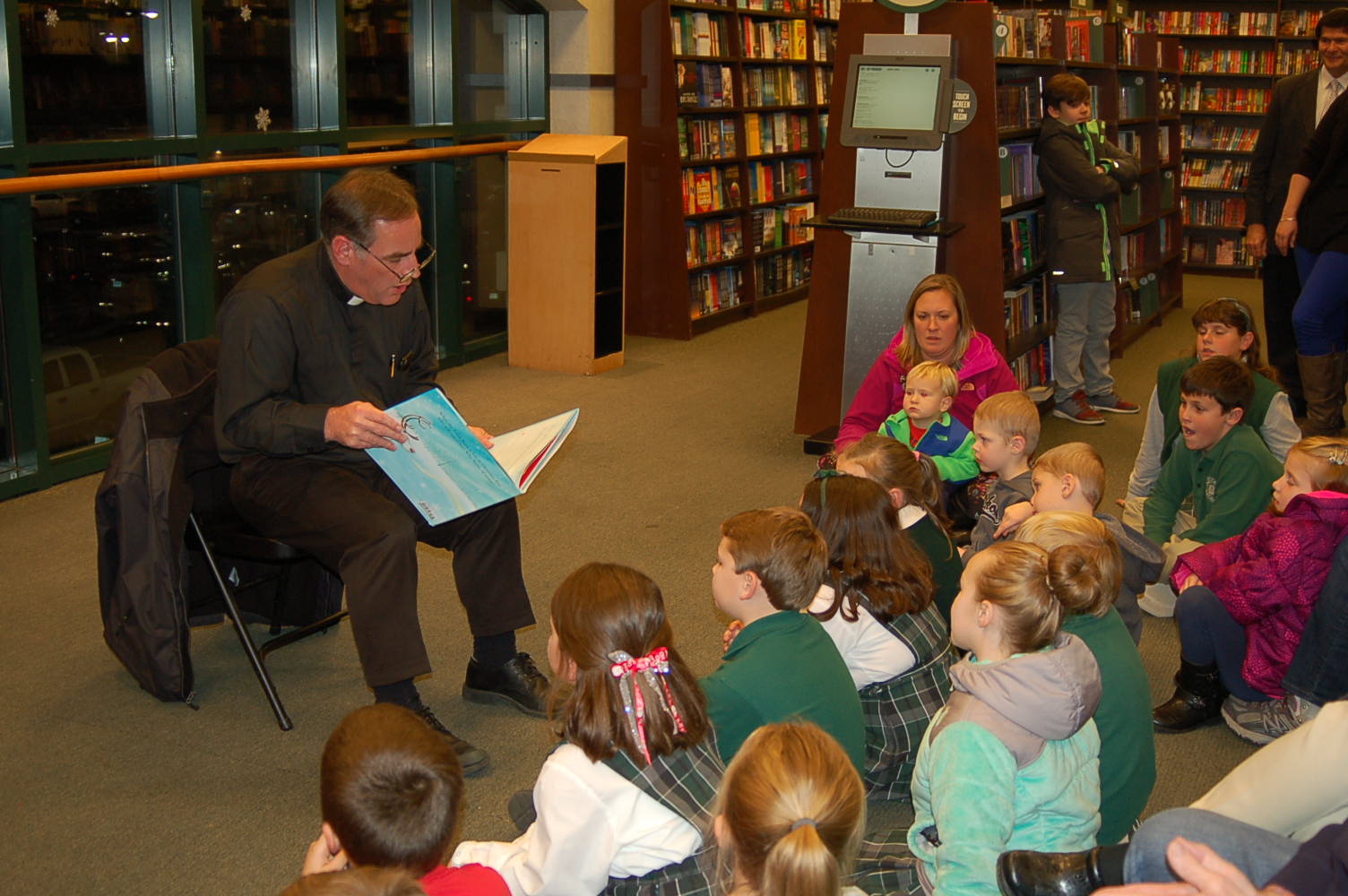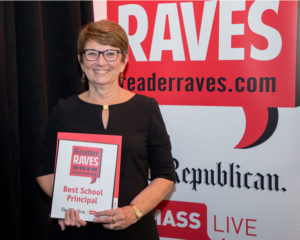 READERS RAVE ABOUT BLESSED SACRAMENT
Congratulations to Principal Anne O'Connor for being voted Best Principal in Western Massachusetts by Mass Live/Springfield Republican Reader Raves for 2019.  Blessed Sacrament was a runner up for Best School and Parish.  Kindergarten Teacher Kathe Hebert was a runner up for Best Teacher.   We are so proud of our community!  These awards are well-deserved!
NEWS
Children Altar Servers needed!  Learn more..
The weekly bulletin has the complete Blessed Sacrament Parish Lenten Schedule for the month of April.
Holy Thursday  April 18th - Mass of the Lord's Supper at 7:00 PM   Adoration 8:00 to 10:00 PM
Good Friday April 19th - Stations of the Cross - 2:45 PM   Passion of the Lord - 7:00 PM
Blessing of Food Saturday, April 20th at 12:00 PM (Noon)
Easter Vigil Mass Saturday, April 20th at 8:00 PM Doors of the Church will open at 7:00 PM
Easter Sunday Mass April 21st 8:30 AM and 10:30 AM
Summer Bible Camp
The Summer Bible Camp was a lot of fun and a great experience for all.  The camp was comprised of two one-week sessions which were filled to capacity.  Check out our slide show of pictures from this wonderful program.  We are looking forward to next year's camp!