"With God All Things Are Possible"
I would like to welcome back all our faculty, staff, students and families as we venture into the 2019-2020 school year.
The teachers and staff have been working very hard to prepare for a fantastic year. As we move forward to this new year, we look forward to having grades 1-4 join us on Westfield Rd. We are excited to have everyone together on one campus. As always, we will be working endlessly to achieve the high quality of education that our school prides itself in.
To our new students and families, I wish to extend a special welcome to our school community. Thank you for entrusting us with your children and choosing a solid Catholic educational foundation for them. With the school and families working together as partners in education, your children will surely succeed in their new environment.
Please do not hesitate to contact me with your questions, concerns, or input of any kind. My door is always open.
Together we all make Blessed Sacrament School "A Positive Place To Be"!
God Bless,
Mrs. O'Connor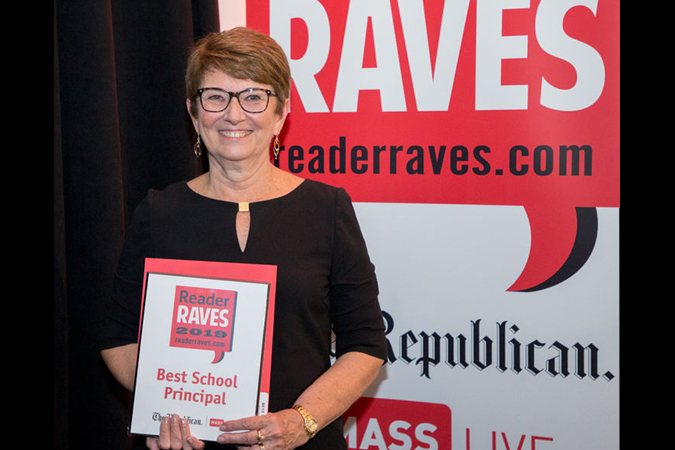 Congratulations to Principal Anne O'Connor for being voted Best Principal in Western Massachusetts by Mass Live/Springfield Republican Reader Raves for 2019 and 2020.  We are so proud of our Principal!   This award is well-deserved!